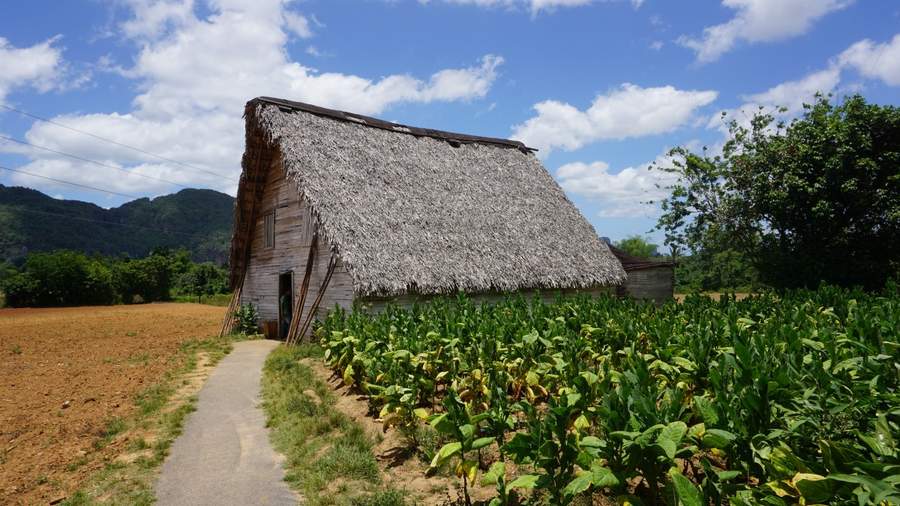 Today's we'll follow the stunning Caribbean coastline before turning inland to Viñales. On the way we'll stop at the Bay of Pigs at an excellent site for snorkelling, which you can do straight off the shore. Snorkelling gear will be available for hire at low cost. If you're not interested in a dip, you can walk along the beach or sit in the shade of a sea grape tree and enjoy the rather gorgeous scenery.
Next we'll head back inland through La Cienega de Zapata, a densely forested swamp land area. This will be our longest travel day so you might want to take a siesta on our comfortable bus as we drive along this flat, central part of the island.
When we arrive in Viñales you'll immediately understand why it's considered one of Cuba's most picturesque areas. The Valley of Viñales is surrounded by steep limestone hills, and the floor of the valley is dotted with farms and rural buildings, earning it a UNESCO classification. In this area the farmers use traditional methods, like oxen or hand ploughing, to till the earth. The main crops are corn, local root vegetables - such as yuca, boniato, and malanga - and, most famously, some of Cuba's best tobacco. Don't worry - there's a whole day tomorrow to explore this incredible area!